November 05, 2020
A Closer Look - Part 2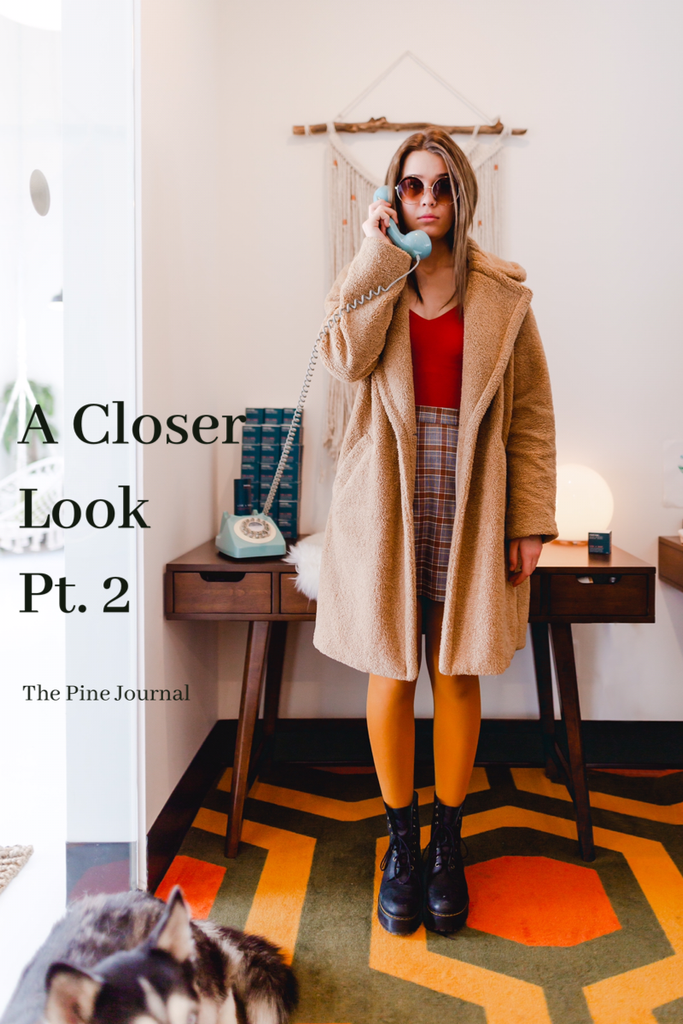 We all sweat, we're human, but did you know, it's not the sweat that smells? Antiperspirants are made to stop sweat, which essentially blocks your pores. Deodorants target smell, which comes from bacteria. Natural deodorants are not made to block sweat, they are made to combat smell. Keep in mind, not all natural deodorants are created equal, but the good news is there are brands that actually work! Before we get to some great Canadian made, natural deodorant brands, here's some information about what to look out for and why!
Triclosan: Triclosan is an antibacterial chemical, used in deodorants to kill odor-causing germs on the skin. Triclosan is an endocrine disruptor, meaning it can mimic hormones or interfere with hormonal signaling. It is also associated with an increased risk of breast cancer. Triclosan is considered toxic enough that the FDA has banned its use in hand soaps, but it is still allowed as an ingredient in other products, like deodorant. According to sourcewatch.org the following deodorants contain Triclosan: Old Spice, Right Guard Sport, Soft and Dri.
Phthalates: Phthalates, pronounced thal-ates, are common ingredients in many personal care products, including deodorant and antiperspirants. These chemicals are used to make other ingredients more flexible and are also used as fragrance ingredients as they can help extend the life of fragrance. The primary concern with phthalates is their ability to disrupt the endocrine system, especially in men. Phthalates also impact female health, as exposure can cause early onset puberty, which is associated with breast cancer later in life.
Fragrance: Fragrance formulations, which are often considered "trade secret" information, can contain hundreds of ingredients. Because they are proprietary information, the identity of ingredients is often unknown, making it impossible to identify all the ways in which fragrance ingredients might impact health. Despite lack of ingredient disclosure, numerous common fragrance ingredients have been identified. Some examples include phthalates and many other substances of concern.
Parabens: Parabens are ingredients used primarily as preservatives and are often used in combination with one another in products. Paraben preservatives in personal care products can be absorbed through the skin. Parabens are hormone impersonators, mimicking estrogen in the body. Exposure to parabens has been linked to breast cancer.
Diethanolamine: Diethanolamine is an ingredient commonly used in deodorants, as well as other personal care products. Diethanolamine is linked to cancer. Ethoxylation,  the process of treating the ingredient with ethylene oxide, is used in the production of diethanolamine. 1,4-dioxane, a known carcinogen, is a by-product of ethoxylation. Diethanolamine can be spotted on labels with the term "diethanolamine" or as the abbreviation DEA. 
Aluminum: Aluminum, a metal, is a common ingredient in anti-perspirants that works by plugging sweat ducts to stop sweating. Aluminum can cause genomic instability on the cell level, meaning it can increase our cells' tendency to mutate; mutations can increase the chance of tumor growth. Most deodorants do not contain aluminum given their task is odour control, not eliminating/blocking sweat. But they are a common ingredient in anti-persperants.

How to Avoid Them
Avoid products with "fragrance" on labels. When you see this term or other similar terms like "eau de toilette" or "parfum," it means the product contains undisclosed ingredients – sometimes more than a hundred of them. Without full transparency, it's impossible to know what you're being exposed to.
Products labeled as "antibacterial" or "germ-fighting" might contain triclosan. Double check the label to see if the deodorant contains natural anti-bacterials like tea tree and clove or harmful chemicals like triclosan.
Skip the anti-perspirant! Anti-perspirants often contain aluminum to reduce sweating. Our bodies are designed to sweat; it's a means of cooling down. We know that sweating can be inconvenient, but it's necessary for a healthy body!
Switch to natural deodorant brands, such as, Routine and Bottle None that don't contain harmful ingredients
Routine - Calgary 
Routine contains only clean, wholesome ingredients, no nasty aluminum zirconium, aluminum chlorohydrate, parabens, triclosan, or propylene glycol because "we love all the people and why would we put that in anyone's products!? All Routine ingredients are as clean as it gets. If we wouldn't put it on our kids, you won't find it in routine!"
Routine has a deodorant for every body type and scent preference- 13 scents and 5 formulas including vegan, sensitive skin (baking soda free), and activated charcoal.
Routine Deodorant is and will always be manufactured in Canada. Routine Cream Deodorants are sold in refillable glass jars. Each 58g jar lasts about 3-6 months with regular use. Refilling your jar will save you about $5.00- $6.00 per 58g refill. If it's your first time to try Routine, your local refillery can get you started with enough for a 2-4 week introduction.
Like a Boss (the most popular scent at PINE + refill available in-store) 
Ingredients: cocos nucifera (coconut) oil, sodium bicarbonate (baking soda), kaolin, zea mays (corn) starch, maranta arundinacea (arrowroot), cera alba (beeswax), butyrospermum parkii (shea) butter, calendula officinalis (marigold), olea europaea (olive) fruit oil, tocopherol (vitamin e), theobroma cacao (cocoa) seed butter, cetearyl olivate, sorbitan olivate, brassica glycerides, aroma: citrus aurantium bergamia (bergamot) fruit oil, lavandula angustifolia (lavender) oil, pelargonium roseum (rose geranium) leaf oil, citrus reticulata (mandarin) peel oil, citrus sinensis (sweet orange) peel oil, mentha spicata (spearmint) herb oil, rosmarinus officinalis (rosemary) leaf oil, citronellol*, linalool*, limonene*, geraniol*, citral*. *Naturally occurring in essential oil.
Bottle None -  Vernon, B.C.
Another deodorant that really works!!  NO Aluminum.
Antibacterial and anti-fungal formula that eliminates odour causing bacteria.  (Even if you are already smelly).  This deodorant will neutralize even the strongest of odours.  They've added Bentonite clay to our original formula to add some extra detox benefits.  
Each 80g deodorant comes in a compostable tube (yay!!).
EARTH is like walking through a steam room with Tea tree, Rosemary, Cedar wood, Sage, and Lime.
Ingredients: Theobroma cacao (cocoa) seed butter, Cocos nucifera (coconut) oil, Euphorbia cerifera (candelilla) wax, Mangifera indica (mango) seed butter, Helianthus annuus (sunflower) seed oil, Zinc oxide (non-nano size), Sodium Bicarbonate (non-aluminum), Bentonite clay, Maranta arudinacea (arrowroot) powder, Melaleuca alternifolia (tea tree) leaf oil, Rosmarinus officinalis (rosemary) leaf oil, Cedrus deodora (cedarwood) wood oil, Salvia sclarea (sage) oil, Citrus aurantifolia (lime) oil.
It's not always easy or convenient to pay attention to the ingredients in the products we use everyday, so we'll do that for you! We believe that natural should be the norm. So most importantly, we want to make it easy for you to choose safe/natural/toxin-free alternatives that work and in the case of deodorant, there are two Canadian female owned companies that know what they're doing! We hope that you'll give Routine + Bottle None a try because we know you'll love them as much as we do! 
🌲 Pine Boutique