November 23, 2021
Simple, but Significant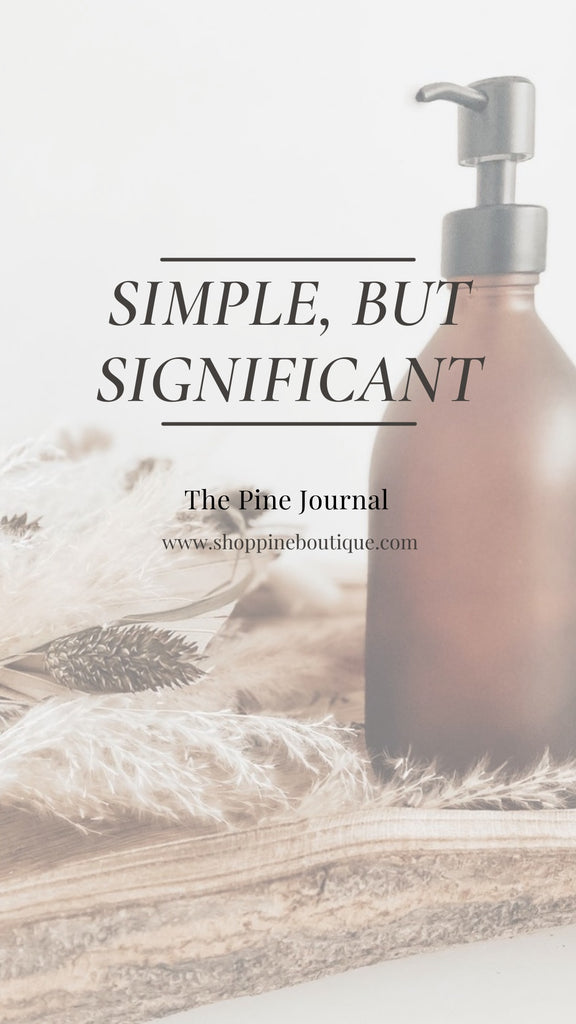 When Don Draper said "make it simple, but significant" on Mad Men, he may not have been speaking about pump and spray bottles, but it applies to our elegant new selection.
Anyone can refill, but you can't refill just anything at Pine Boutique. Since opening our storefront at 38 Pine St in Collingwood, we've been constantly growing, learning, and revising our selection of refillable products. The more we learn, the more we've been able to refine our selection of products that are natural, luxurious, and made by artisans who truly care about their craft. We care about working with people who create with intention.
Our particular selection of refillable home + body products is what inspired us to curate our selection of empties to better reflect the mindfully crafted products that you can refill:
To view our full selection of sprays, bottles, and refillable goodies, visit us in-house where our passion for simple living is met with an elegant flare.