June 22, 2021
Vendor Spotlight: Bowls by Bernie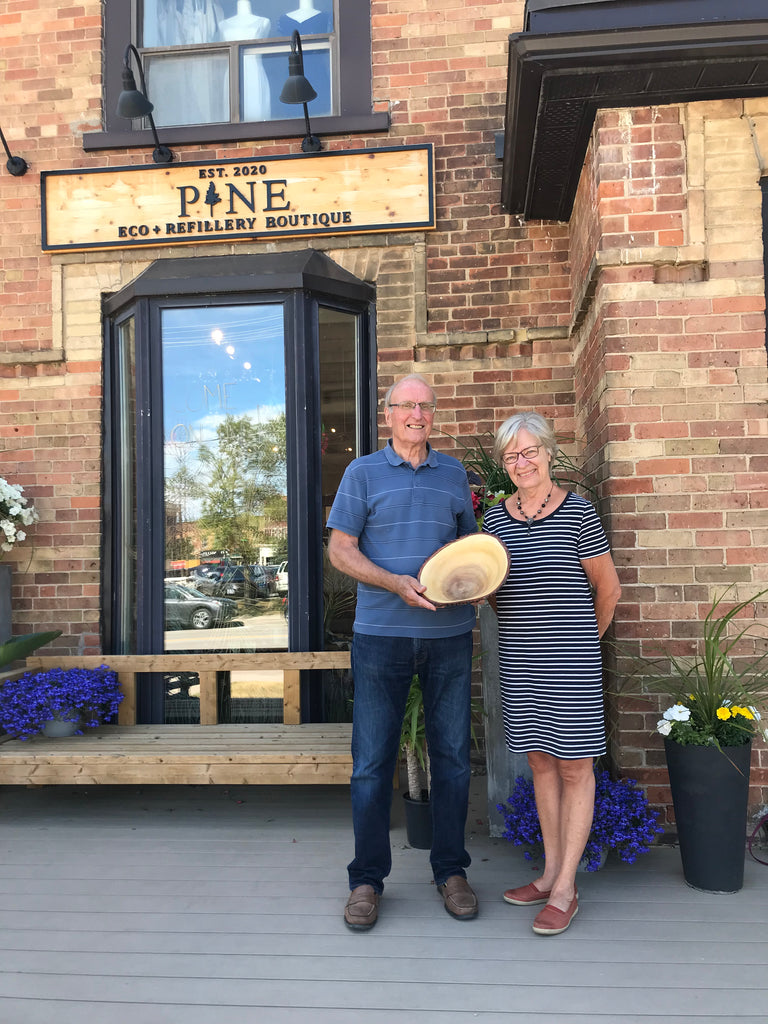 We are fortunate to meet creatives from a spectrum of fields. Common threads include personal and home care products that are made to do a job and leave you better for having used it. Once we discover these, it's our great joy to make them available to our customers. Along with products that make our personal and home care better we seek products that positively affect our well being, such as, plants, art and wood pieces.
Bernie Kamutzki's creative passion is woodturning. His focus on live edge is apparent in his bowls, platters and vases, which retain a bark or natural edge. He uses local woods reclaimed from storm damaged trees and log dumps in and around Toronto. Starting with these logs, stumps and limbs, Bernie individually turns each piece to show off the individual grain and colour and to maximize the impact of the bark edge. All his bowls, platters and vases are decorative and functional. Bernie finishes each piece with an oil-based food safe finish, so they can be hand washed with a mild/natural detergent. Every piece is deceptively light-weight and satiny-soft. 
A love of wood and a deep desire not to waste any part of the wood he has salvaged, Bernie crafts trees of various proportions from smaller branches. As with his bigger pieces, he says the best part of his process is uncovering the grain hidden within. No two branches reveal the same grain, for example, turning two different birch branches revealed one without grain, a stark white interior, the second revealed multiple lines and variations of colour.
When you need some positive inspiration, come on in and explore nature's bounty lovingly revealed by our favourite woodturner and inspiration, Bernie.
Checkout one of our favorite bowls by Bernie:  https://shoppineboutique.com/products/large-bowl-by-bernie-168?_pos=1&_sid=1f2fc0e01&_ss=r