May 19, 2020
Meet the Owners!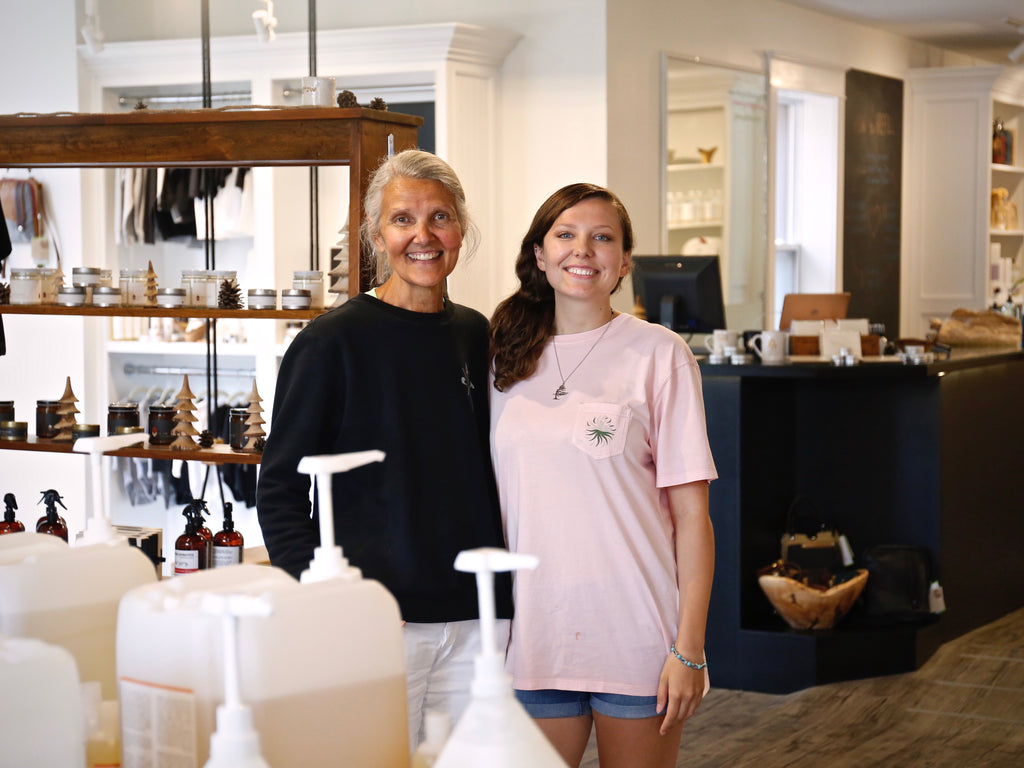 The Mother-Daughter Team Behind Pine Boutique:
Paige Sillcox is the co-founder of Pine Eco + Refillery Boutique. Paige's green journey all started after making the switch to using beeswax wraps, which opened her eyes to the benefits of zero-waste living. The community and atmosphere of Collingwood has helped grow her passion for living a healthy, and eco-friendly lifestyle. When Paige is not at the Boutique, you can find her by the bay reading a book or enjoying the Georgian Trail!  
Kendall Braunstein is the co-founder and creative director behind Pine Boutique. Kendall studied Philosophy at McMaster University. Once she completed her schooling, she decided to make the move to Collingwood so she could enjoy the 4 seasons lifestyle and be closer to her mom, and business partner, Paige! While working at Blue Mountain, Kendall developed her passion for helping others and the environment. In her downtime, you can find Kendall on her bike or at the beach!
The Goal of Pine:
The goal of Pine Boutique is to make a positive impact on people's lives, the community, and the environment. Kendall and Paige want to make it easy for people to take care of their body and home by offering products that are affordable, natural, and refillable. They are grateful to be able to start servicing the community they love starting Thursday May 21st!  Paige and Kendall look forward to meeting you and helping you transition into a greener, healthier lifestyle!
💚