February 21, 2021
A Closer Look - Part 4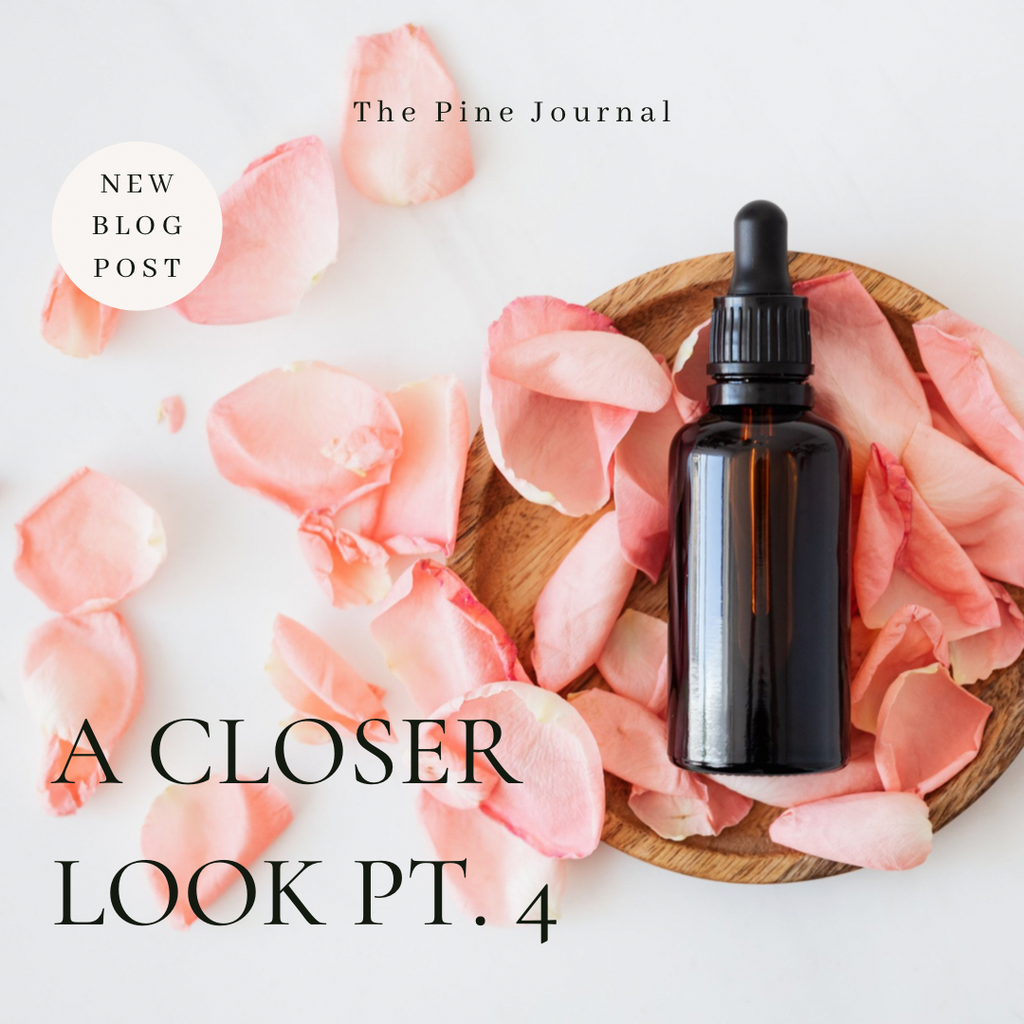 If you know us, you know much we LOVE Nootka! Not only is their packaging beautifully minimal, their products are nothing short of liquid gold. It's helped heal personal problems with eczema, which is no easy feat, and is just one of the reasons why we cannot rave about them enough!
There are hundreds of Facial Serums available, many branded as "clean," "all natural" and complete with a long list of attributes. But it's not always clear what we should be looking for in a serum. So today, we wanted to do a deep dive into our favorite serum and explore what botanical ingredients make it such a facial powerhouse.
Made in small batches in Squamish, B.C., Nootka's Carrot Rose Serum is enriched with hydrating, certified organic oils of rosehip seed & carrot tissue to help even out skin tone, lift impurities, & remove toxins while improving elasticity. It contains gamma linoleic acids, omega fatty acids, as well as vitamins A, B, D, & E, making it rich in proteins and natural antioxidants to restore moisture balance and penetrate deeply for softer and smoother skin.
For those who are new to using serum, or just thinking about it, serum is basically the foundation of your daily face care routine. For the full face care ✨experience✨ we recommend you start by washing your face, then applying toner to prepare your skin to more fully, and deeply, absorb the serum. And for extra hydration, you can apply face/body oils or face cream after the serum.
🌈 Here's a look at the six magical certified organic oils:

1 | Rosehip Oil - wild crafted from the seeds of rose bushes                       
Anti-inflammatory fatty acids and vitamins A + C, which allow rosehip oil to treat signs of aging and pigmentation, hydrate skin and repair damaged skin, and provide a strong protective antioxidant boost — all without feeling oily!! The astringent properties in rosehip oil help tighten your pores and brighten your skin. The vitamins in rosehip oil help even out skin tone. Rosehip oil may help your skin regain elasticity, to provide a fresh, more youthful appearance. Rosehip oil can help fade scars as well: anti-inflammatory fatty acids and vitamins A and C — make this oil a potential solution for fading any facial scars or marks.
2 | Carrot Tissue Oil -
Carrot Tissue Oil is rich in beta-carotene, vitamins A, B, C, D, E and F. Carrot Tissue Oil is a tonic to the skin and helps to reduce itchy skin, dryness and premature ageing (especially around the neck). Carrot Tissue Oil can also help the healing process by assisting in rejuvenating and softening scar tissue.
3 | Evening Primrose Oil - 
Evening Primrose Oil contains gamma-linolenic acid (GLA) an omega-6 fatty acid. GLA helps acne by reducing skin inflammation. It helps the skin retain moisture, helps with elasticity and firmness, and smooths wrinkles.
4 | Sea Buckthorn Seed Oil - 
Sea buckthorn seed oil contains omega 3 and 6 in an almost perfect ratio along with omega 9 and is better suited for dry and mature skin. The vitamin C content in the sea buckthorn is about 12 times more than that of an orange fruit! Vitamin C is loved for its ability to brighten skin spots and pigmentation, and boosts collagen for firmer skin. Perfect for acne sufferers as it directs the oil glands to stop producing excess sebum. This leads to a decrease in acne breakout as well as prevents it from future breakouts, as well as helping to fade acne scars, heals blemishes and give you a smooth skin texture. Sea Buckthorn comes jam packed with 60 potent antioxidants and 20 minerals, and vitamins B1, B2, K, C, A and E. It is believed to hold three times more Vitamin A than carrots and a considerable amount of Vitamin E. All the multi-vitamins, minerals and skin nutrients in sea buckthorn work to totally transform your skin! In short, Sea Buckthorn Seed Oil enhances the overall health of the skin, improves skin hydration, increases collagen level to boost skin elasticity and firmness, and fights inflammation and acne breakouts... WOW 🤩

5 | Camellia Seed Oil - 
Camellia Seed Oil is full of antioxidants and vitamins like vitamin A and B. The antioxidant composition of the oil is probably the most notable reason for its anti-aging abilities, as these help to improve skin elasticity, nourish skin cells, and prevent the formation of wrinkles and fine lines. Known for it's remarkable ability to retain moisture and penetrate into the deepest layers of the skin (its composition is similar to sebum, the oil naturally produced by human skin). Similar to Sea Buckthorn Seed Oil, Camellia Seed Oil helps promote skin elasticity, moisturizes, hydrates, and improves complexion and helps minimize the appearance of scars.
6 | Rose Essential Oil - 
Rose Essential Oil is the oil extracted from the petals of various types of roses. Rose essential oil has a TON of benefits: it hydrates skin, clears acne, reduces signs of aging, minimizes the appearance of fine lines, and helps with conditions such as rosacea.

👇 Here's a full list of the ingredients in our favorite serum 👇
Ingredients: Rosehip oil, carrot tissue oil, evening primrose oil, sea buckthorn seed oil, camellia seed oil, & rose essential oil.
https://shoppineboutique.com/collections/body/products/nootka-sea-carrot-rose-serum
Whether you have dry, sensitive, oily, or mature skin, this serum works its long lasting powers morning + night.
Have you tried the Nootka serum? We'd love to hear your thoughts about it in the comments below!
As always,
Lets Take Care 💚
🌲 Pine Boutique