October 30, 2020
Purpose over Profit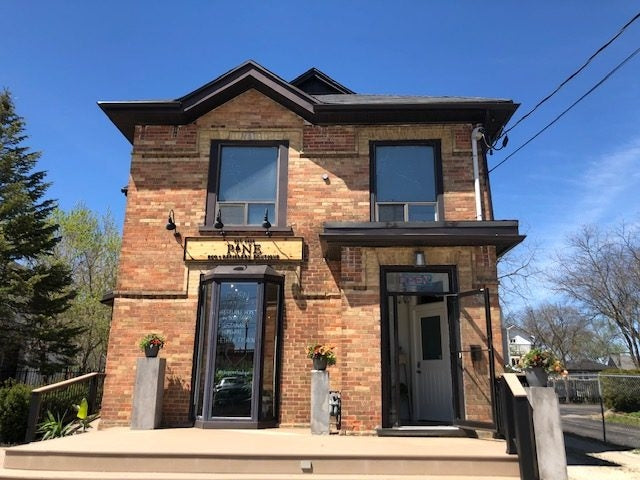 "To love what you do and feel like it matters. What could be more fun?" Katharine Graham, first Fortune 500 female CEO 
Conversations with creative women at the Fall One of a Kind Craft Show in 2019 helped to ignite the spark that grew into Pine Eco + Refillery Boutique. The above quote could have been attributed to any of the women we met that day. Since then, we have begun working with trailblazers. Women have taken their vision for a better world and translated that vision into reality. Canadian (+ a few American) female entrepreneurs have provided us with products, which include everything from dish soap to zero waste dish blocks to sustainable homeware to repurposed fabric handbags to cleaning cloths and more. All fashioned with sustainability in mind. 
What follows is a brief introduction to some of the creatives we are fortunate enough to work with and whose products we are incredibly proud to include in our shop!
1. Green Cricket - Susan Mey, Toronto
Founder Susan Mey's daughter was suffering from painful reactions to ingredients found in everyday body and household cleaning products. After researching how few products were available that were natural and allergen-free, Susan decided to create her own line of products and launched Green Cricket. Their product line, which include dish soap, yoga mat spray, bathroom cleaner and more are available in take home and in-store refill format. Green Cricket also supplies shower amenities to a growing number of GTA schools, gyms, golf clubs, spas and resorts. We asked Susan a few questions recently and her description of entrepreneurs applies to all of the founding females we work with.
Q. What inspires you?
A. I love the passion that entrepreneurs bring to the world by striving to do things differently and in a way that provides a better life for all those around them, and the world!  This is what keeps us energized and growing at Green Cricket, since our inception in 2008! 
2. No Tox Life - Sandee + Callie, Los Angeles
The story behind No Tox Life is this: "No Tox Life was born from the desire to provide effective, vegan body and home care to help you live a cleaner, greener lifestyle.  We are a local, family-run business and each product is made using high-quality, effective ingredients." The mother/daughter innovators created their zero waste dish bock two years ago. In an effort to eliminate waste, from using too much dish liquid, and the plastic bottles used, they formulated the solid dish block using biodegradable, vegan ingredients. All their products are handmade in small batches in their Los Angeles shop. Despite all that is involved in running their business both of the owners have supported us from our initial introduction. Sandee, co-owner/founder with her daughter Callie, not only responded to our inquiry to buy their products for our shop, but outlined the top sellers and offered detailed options for ordering. She let us know we would have access to their product and lifestyle shots for our website and that they would add us to their stockist list to help direct customers our way.  All this support from the owner/founder before we had placed an order, a full five weeks before we even opened our doors!
3. Zefiro - Carley, Chicago
According to Carley, "a few years back, my friend made me conscious of ALL the unnecessary plastics in our life. Then, my sister-in-law educated me on ALL the harmful chemicals in our everyday products. Little by little I noticed it became harder and harder to shop. 
Almost everything has unnecessary plastic packaging and ingredients that I didn't want for our family.
I had visited a zero waste store in Vancouver and the idea to offer products that are safe for both us and the planet seemed so logical. 

The products that we offer are selected based on a few important criteria:
That they're an alternative to a single use product.

That they are better for both the consumer and the planet 

That they aren't difficult changes that you will need to incorporate into your life. They're simple swaps. 

That they're an affordable alternative. "
The inclusion of top quality, sustainable products at Pine is our priority and Zefiro is our go-to for well made homeware! Compostable bamboo scrubbers, French market bags, reusable silicone baking mats, silicone bags, reusable silicone food wraps, and biodegradable bamboo dish racks are just some of the green living alternatives from Carley and her team at Zefiro that have become staples in our everyday life. 
4. Mined reCreations - Joanne Jones, Cambridge, ON
Joanne is an artist "in the jeans" and has always had a flair for fashion. Memories of hugs from parents dressed in denim have led to Joanne's attraction to the fabric, loving its warm touch and approachable aesthetic. It is Joanne's desire to instill this warmth into every Mined reCREATIONS handbag that makes them truly one of a kind! Joanne creates unique handbags inspired by the elements of cubism, the desire to create a legendary purse, and her stewardship of the planet. Her company is driven by her compassion for young people in developing countries in need of funds for education. Her enthusiasm for the creative process leads to a well-tailored finished product. All Mined reCREATIONS accessories are handcrafted from reclaimed garments, and benefit young people in economically challenged countries; essentially breathing in new life to create something wonderful. Every handbag has a card attached, which notes the source of every fabric. One of our commuter bags in-store features David's coat, green leather couch, old denims, etc. 
(Fun fact: Joanne is one of the inspiring ladies we met at the OOAK Show last Fall!!)
5. Jude's Miracle Cloth - Judy, Toronto
As a mother of four, Judy has expressed her creative side in a few of her own enterprises over the years. However, her career shifted gears the day she used a microfiber cloth for the very first time. Identifying an incredible opportunity, she researched microfiber and a new business began. 'Jude's Miracle Cloth' was a natural choice – Judy had been tenderly called 'Jude' for years, and the cloth, she vowed, did clean like a miracle!
Judy's children and grandchildren have chipped in to help the business grow – fulfilling orders, managing social media profiles, creating branding materials, attending local street festivals, and offering their support. Originally helping her mother a few times a week, Judy's daughter Renée is now full-time and a partner of the brand.
All the female creatives listed above and the many others found in-store have this in common: they love what they do and know that it matters. Having been fortunate enough to work with these powerhouse ladies over the past few months, it feels safe to say there is nothing else we would rather be doing. What could be more fun indeed!!
🌲 Pine Boutique